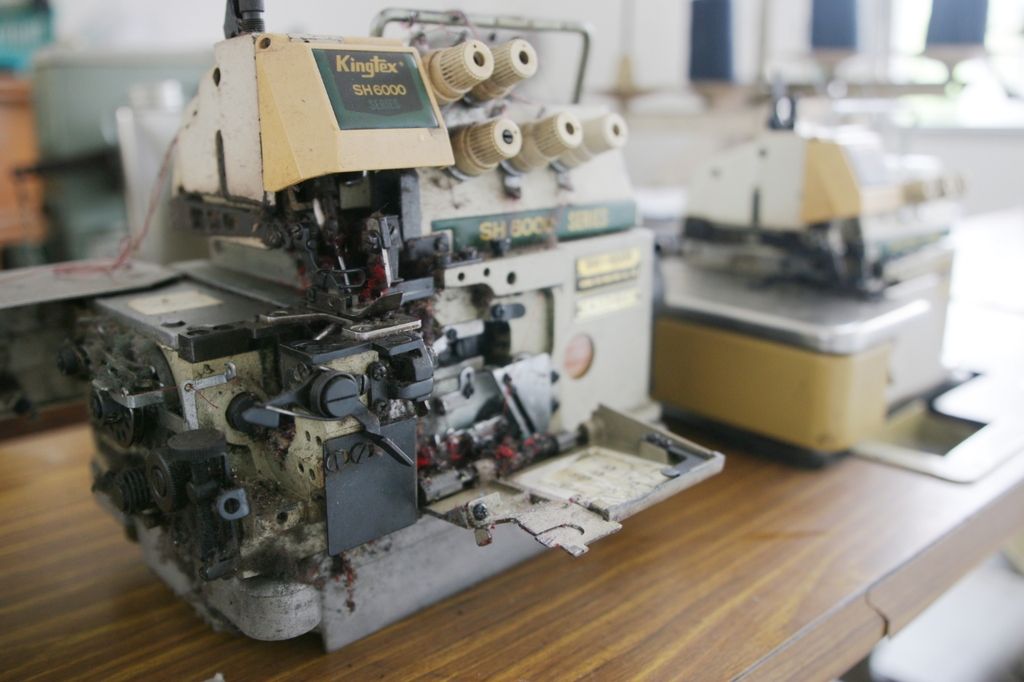 I went up to Ipoh yesterday to visit another workshop under liquidation. This is the third garment production facility undder liquidation I've visited. The reason they were being liquidated? The non-availability of cheap foreign labour.
I had no expectations going up to the workshop. What I've learnt is that each time I deal with a business proprietor in this industry, I learn a great deal: it expands my horizons, it gives me insight into how this business shapes a person and vice versa, and I often walk away with valuable contacts/leads on suppliers and service providers. Sometimes, I even walk away with a lorryful of machines. In this case, I found that the proprietor's price expectations are very high -- he's expecting nearly full retail on his machines, which is not what I want to pay. But so I did not go to Ipoh in vain, he sold me this 5-thread two-needle overlock machine for a very good price.
I had a great conversation with the Singh proprietor as he watched me disassemble the machine and the motor from the table. He makes Tshirts and polos shirts in bulk. He gave me the contact of his cotton pique supplier.
In the picture above, you see the 5-thread two-needle overlocker next to my three-thread single-needle overlocker. They are the same Taiwanese brand, but sew different kinds of stuff. One is a general use overlocker, the other (new acquisition) is more for Tshirts and polos. The picture shows the covers of he machine open in order to make visible how dirty it is. Every crevice stuffed with compacted lint. It is half a day's work to clean them out.