This is my apartment's design to drawn to scale using Google Sketchup, not pretty but it works and its free. You can see the design have evolved to version 11 due to new ideas subject to wife approval.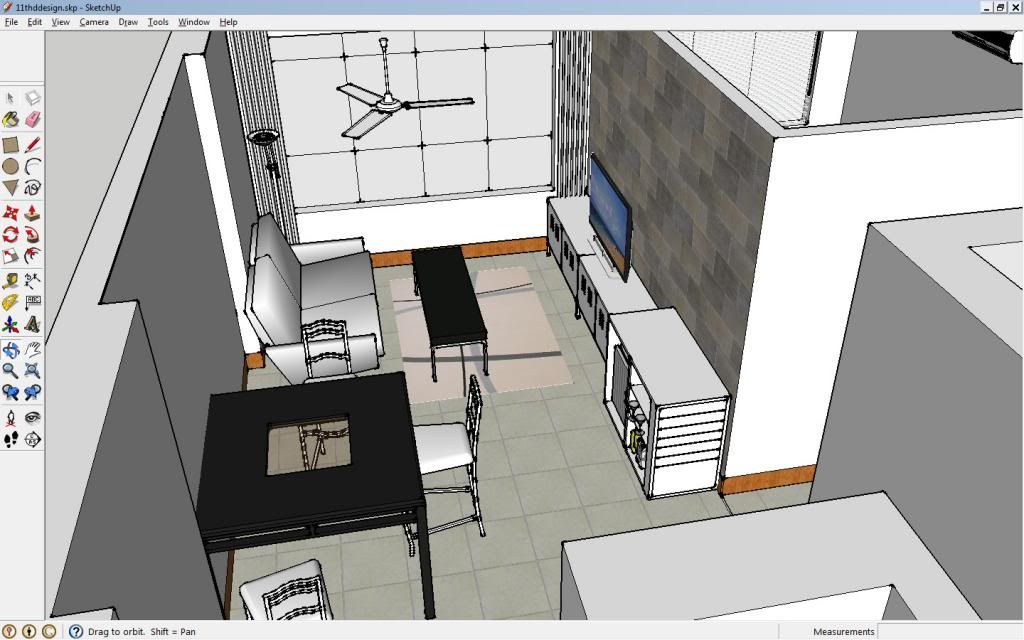 Chandeliers and other big lighting hung from the ceiling will only make the small space look even smaller. Small tracked lights, alcove lighting and ceiling lamps are more popular in apartments. How to "paint" rooms with light is another topic worth discussing.
For the really traditional warm look, ie nothing beat the environmentally unfriendly power guzzling incandescent lamps. Florescent tubes are able to produce warmer colors tones too but still the simple old light bulb looks better with the more classical lamps.