Gents,
I thought I'd better start a new thread because Pet and I populating the "What you ate" thread with unrelated post.
Some of cigar accessories / toys that i have accumulated.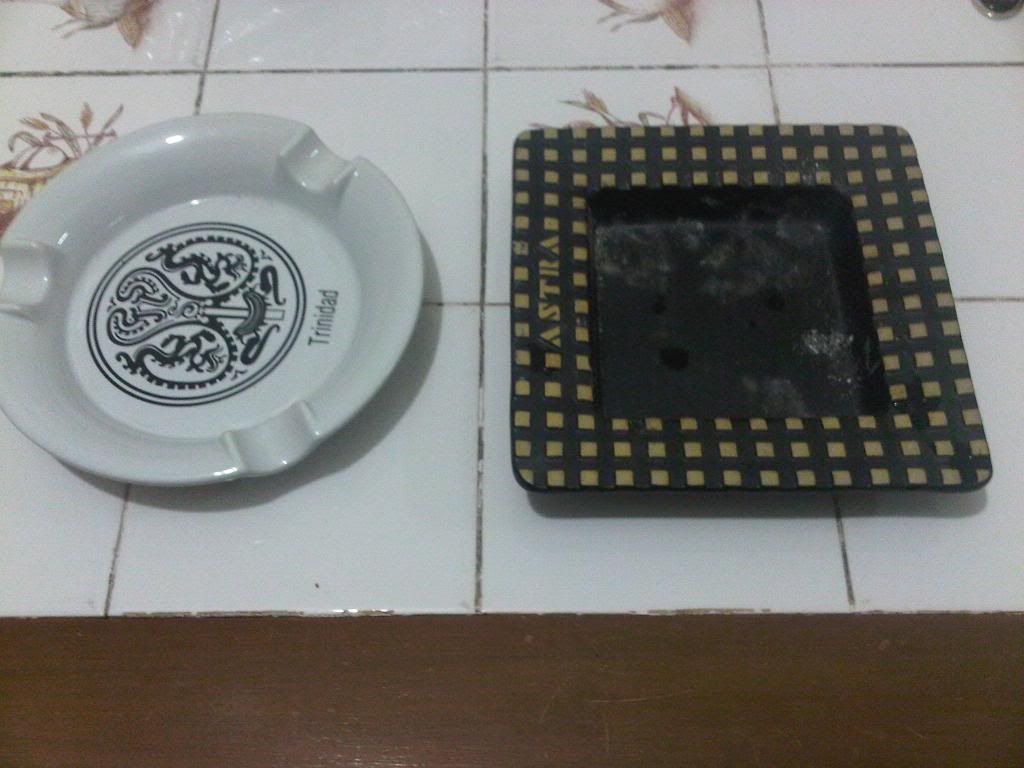 The ashtray on the right i got from a flea market, made in Sweden but i couldnt trace the maker though. One of my favs ashtray adaptable any size of cigars. The right i got a freebie from the Malaysian cigar distributor, Trinidad.
Here's some of my lighters, cutter cigar cases.