"The business of the amateur musician is music. The business of the professional musician is business." -- Robert Fripp, English guitarist, composer and record producer
I've been looking rather closely at L'Occitane lately. They are sprouting up all over the place like fungus during a rainy season. Their visual merchandising is the best in the industry. Here's their shop front at Bangsar Village.
Body Shop is no comparison, you will agree.
L'Occitane's marketing is incredible. Do they even have a weak spot? I can detect none, except perhaps a strong propensity to exaggerate. Take, for instance, their product names.
Anyone who names their face cream "Immortelle" cannot be a shy marketeer. (It turns out that's the French name for a species of flowers, whose extract is used in the cream.) Not only that, they call the cream "Precious cream".
But that's not enough. For even fatter margins, they have a choice of "Very Precious Cream".
Any reasonable person would think that would be the top-of-the-line, the apex. Very precious cream. But L'Occitane has another card up its sleeves.
How about divine cream?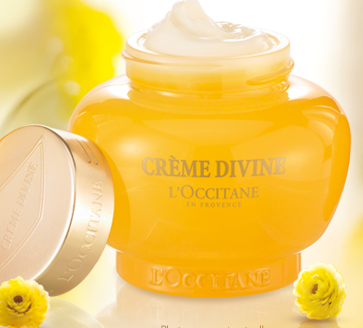 It's only with uncharacteristic self-restraint that they did not call it Creme Jesus.
Talking about L'Occitane's self-restraint: They put up a huge poster on the outside wall of 1U. I took this pic a few hours ago.
It's huge, I think the largest permitted before you have to start greasing MPPJ. But this being L'Occitane, one is not enough. Why not make that two huge posters?
Two identical posters in maximal size, luminously lighted along one of the busiest roads in the country.
But this is the company that introduced the Immortelle cream, no make that the Immortelle Crème Tres Précieuse. So of course it would be three posters.
By now some of you are thinking this is ridiculous. Have we not eyes? Exactly. L'Occitane doesn't think you have eyes. Which is why they put up four identical posters.
In case you think this orgy of excess has reached its pinnacle, think again. This is the company that introduced the Creme Divine, a.k.a. the Jesus cream. So make that five posters.
And who do you think presides over this improbable overnight success of a company? A young, dynamic exec formerly from P&G maybe? Or maybe someone from Danone?
Turns out he's like the German version of Ingvar Kamprad. A most improbable CEO for such a company.