An Ascot Chang X The Armoury collab. The shirt is surprisingly heavy due to the super high quality jersey.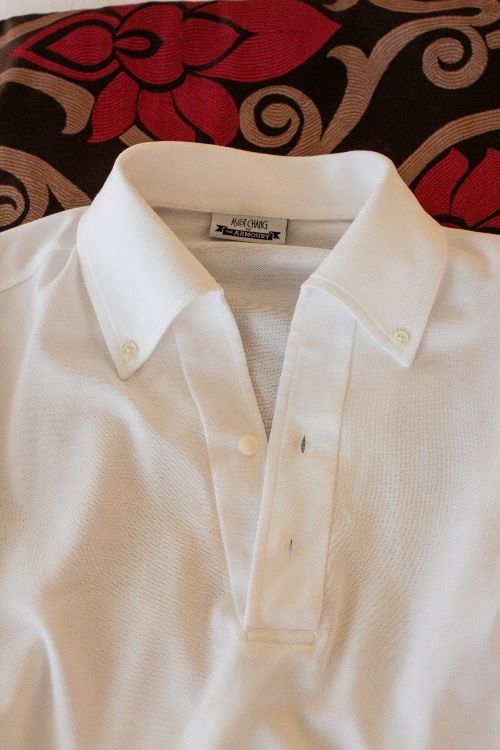 One piece collar with shell buttons.
This is RTW, hence the two buttons on the cuff to cater to different needs.
Unlike polos like from RL or Lacoste, the collar is made of the same material as the rest of the shirt and not of the ribbed material commonly used.
It's a very attractive type of shirt, and AC's buttondown catches the eye IRL.